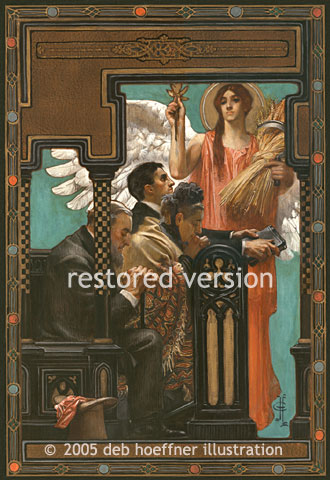 J.C. Leyendecker 1901 Success Magazine Cover Illustration
digitally restored version copyright 2005 deb hoeffner.
A masterpiece from the golden age of illustration, this
J.C. Leyendecker original has been digitally restored to it's full glory and is now
available for stock usage. The original painting was part of the
J.C. Leyendecker: A Retrospective Exhibit of 1997-98 at the Norman Rockwell
Museum, Stockbridge. For more information about the artist and his work see
http://www.bpib.com/illustrat/leyendec.htm

This image and others are available for stock usage. See stock.