art gallery animals, art gallery drawings, stock art animals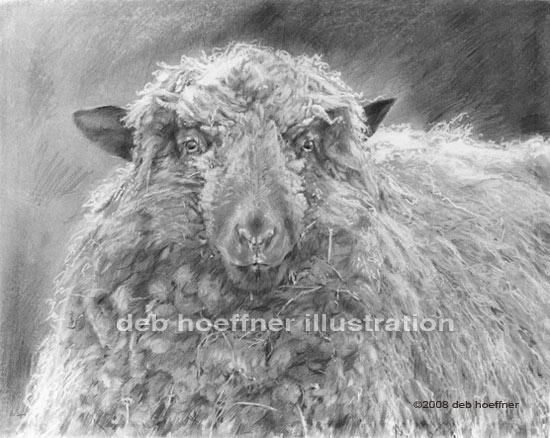 Howell Farm Dreadlocks
---
Award-winning drawing of a sheep at Howell Living History Farm, Lambertville, NJ. This drawing is featured in two books published by North Light books, "Art Journey Animals: A Collection of Inspiring Contemporary Masterworks", edited by Jamie Markle, a compendium of the best animal and wildlife artwork and "Strokes of Genius 3: The Best of Drawing", edited by Rachel Rubin Wolf.
My answer to the question "What is drawing?"
Drawing is finding the face in the paper.
"Art Journey Animals" book available for here