oils, paintings, patriotic

Historical Philadelphia Harbor Triptych
---
Oil painting mural – central 144 x 48 inch panel of triptych commissioned for private home. Philadelphia landmark buildings and America's founding fathers.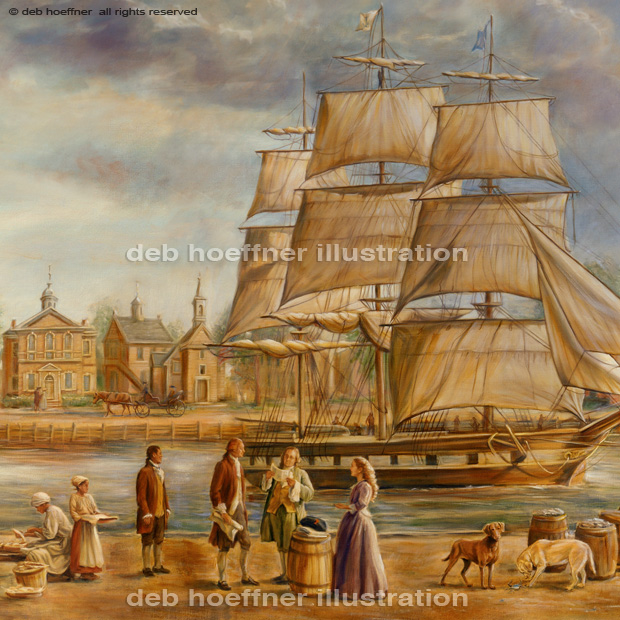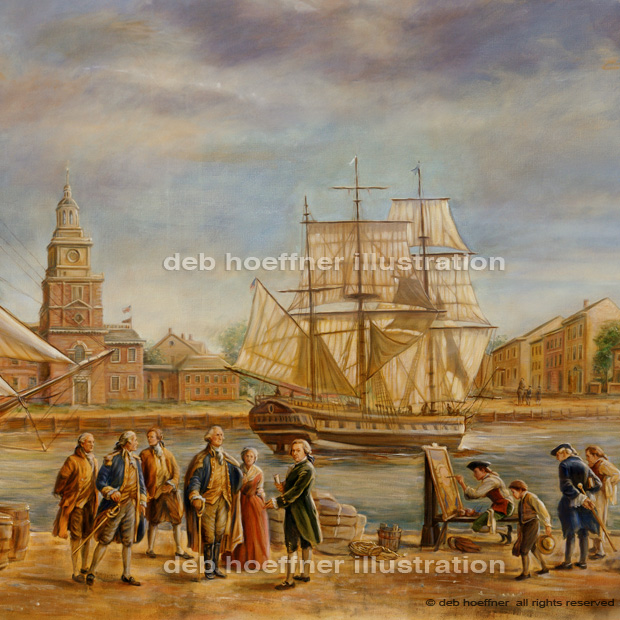 Detail 1 – Thomas Jefferson and Ben Franklin discussing the Declaration of Independence. Carpenters Hall in background.
Detail 2 – George and Martha Washington, John Adams, Alexander Hamilton in front of Independence Hall with artist Gilbert Stuart painting portrait of Washington.

< Old Philadelphia Harbor left panel