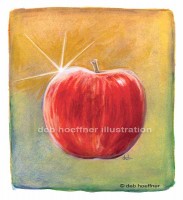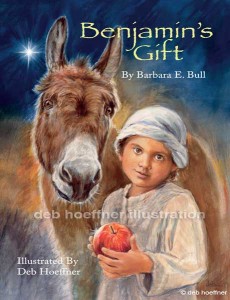 Illustrated by deb hoeffner
Written by Barbara E. Bull
What do a donkey, a lamb, Bethlehem, and an apple have in common?
A little shepherd boy named Benjamin.
Benjamin's Gift is a very special story written by a fourth generation fruit grower. Although it takes place in land far away from her Michigan orchards, it is the author Barbara's tribute to the wonder of apples. It is a wonder to be shared by children everywhere.
"Deb embraced my story of Benjamin far beyond the illustrator's contract."
Barbara Bull, author of Benjamin's Gift                              Book available at Cherry Point Farm and Market here